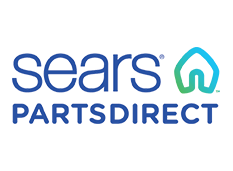 Sears PartsDirect is your online access point for repair parts and accessories from every major brand - regardless of where you bought them. From electronics to lawn and garden equipment, we offer genuine parts from the original manufacturers, all backed by the Sears Satisfaction Guarantee.
Sears PartsDirect has more than 7 million parts and accessories from more than 450 manufacturers and we offer more than 750,000 product schematics to help you find exactly what you're looking for.
Sears PartsDirect serves businesses with regular part needs through Sears Commercial Parts.
For more information, visit http://www.searspartsdirect.com.